Optimize Your Brain Power
Modern Approach to Mental Wellness
Serving Gig Harbor and all of Washington State
Running on empty?
At NeuroWave, we know that mental health isn't something that only affects people with a diagnosis. Rather, mental wellness is a lifelong journey that affects us all, every day.
In our modern society, our brains are being affected by the technology we use, how we spend our time, what we eat, how we sleep, and our interactions on social media.
The stressors of work, school, and home life can feel like too much sometimes. As a society, we are feeling more anxious and depressed than ever. It's like we are all running on empty.
A Medication-Free Approach
It is not hopeless. We can help.
We offer a medication-free approach to help you reach your ultimate mental wellness. We base our approach on the latest in neuroscience. If you want something to change and you don't see the answer in a pill, we could have the answer.
At NeuroWave, we optimize the brain's electrical activity to improve its overall functioning. We offer a medication-free, non-invasive, brief approach to help to reach optimal brain power with minimal-to-no side effects.
Our clients tell us they feel lighter, less anxious. Less depressed. And sleep better.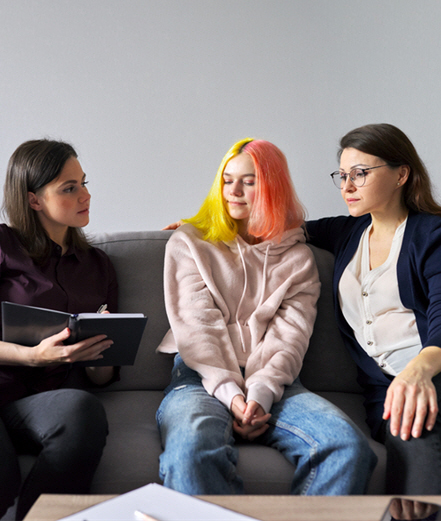 We help…
Athletes and professionals who want to reach their peak performance
Children and adults with depression or lack of motivation who want to start and complete tasks
Children and adults who are overwhelmed, experience restlessness, or can't sleep
Children and adults with learning, focus, and attention difficulties reach their highest potential
People with bad habits and addictions who want to get control of their emotions and feel more optimistic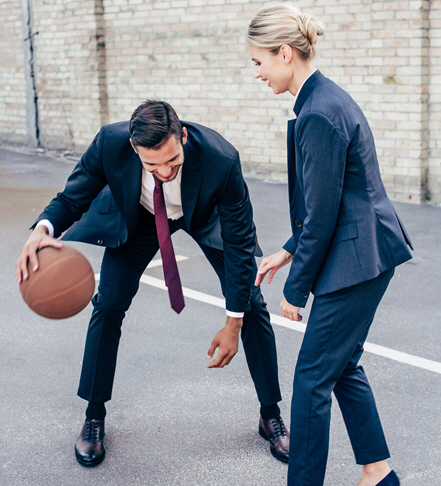 People with anger, sadness, and explosiveness calm down
People who have suffered concussions and traumatic brain injury lift brain fog
People with chronic pain and migraines get some relief
Individuals with autism, by addressing the nervous system for self-regulation and focus
Welcome to NeuroWave
If you can find relief for those feelings that you think could be better, why not explore the possibilities?
Through optimizing the brain's electrical activity, we can work with you to improve many aspects of your life which may be bringing you frustration.
We want to help you be better each day.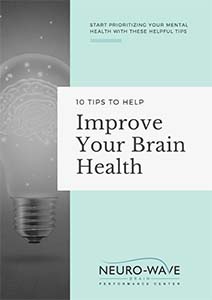 Enroll in our email newsletter and receive 10 Tips to Improve Your Brain Health via email!